In order to
accommodate
needed renovations and repairs, the museum is not accepting tour requests at this time. For future announcements and programming information, please monitor this website and
join our email list.
We hope you enjoy these virtual tours,
posted on the website
.
Thank you.
frederick

douglass

museum & Cultural center
The Maryland Governor Visits the Museum
Gov. Wes Moore and First Lady Dawn Moore helped Highland Beach celebrate its 130th anniversary.
​
Their visit included a tour of the Frederick Douglass Museum and Cultural Center.
History Celebrated with a Stroll Through Highland Beach
What is in a name? In the case of Wayman Avenue, a street that runs along the bay in Highland Beach, history is in the name.
That history was brought to life when Bishop Alexander Wayman's descendants visited the town.
We are committed to promoting a greater understanding and appreciation of the life and work of Frederick Douglass and his family. In addition, the museum seeks to identify, document, and preserve the social and cultural histories of Highland Beach and Venice Beach, Maryland.
Through dedicated all-volunteer teams of the board of directors and museum docents, we strive to make these resources available for information and research. Click here to Contact Us.
This summer community on the bay was founded in 1893 by Charles Remond Douglass, the youngest son of Frederick Douglass.
Its rich history is recalled by long-time residents. To see these videotaped "Porch Stories" and to learn more about the founding of Highland Beach and Venice Beach, Click Here.
The collection includes items from Frederick Douglass' estate, the Douglass family who enjoyed summers on the bay, and from families in Highland Beach and Venice Beach. See the Collection.
current
initiatives
The FDMCC recently videotaped a series of interviews reflecting life at "the Beach." Taped on the porches of the museum or the residents' home, these recollections from long-time citizens offer a unique view of two very special communities, Highland Beach and Venice Beach.
Porch Stories are an Anthony A. Smoot production.
Museum leadership and board
Jean Langston, Executive Director
Dena Sewell, Director, Programming Commitee Chairperson
Geneva Hudson, Treasurer
Nancy Williams, Secretary
Edmund Fleet, Board Vice-Chairperson
Nat Harrington, Strategic Planning Committee Chairperson
Linda Newton, Fund Development Chairperson
Judy Biagas
Mildred Cannon
Carolyn Chissell*
Brenda Coakley
Nancy Harrington, Website and Technical Operations
Regina Jenkins, Gift Shop Manager
Ray Langston*
Zora Lathan*
Betty Murchison
Margo Pinson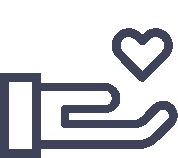 "We have to do with the past only as we can make it useful to the present and the future."