You're Invited - Juneteenth at the FDMCC
Fundraising Reception with Matching Challenge Grant
Join us Saturday, June 18th from 2:00 - 4:30pm
on the lawn of the Frederick Douglass Museum and Cultural Center
Learn how your donation will be doubled when you donate on Juneteenth.
frederick

douglass

museum & Cultural center
Haley George Douglass was the grandson of Frederick Douglass, an educator, and the first mayor of Highland Beach, Maryland.
But, before he was mayor, he was part of a delegation that won incorporation of the town. In 1922 Highland Beach became the first Afircan American town in the state of Maryland.
From sports to civil rights, this man transformed lives.
He is known as "The Grandfather of Black Basketball."
He also was an early political leader in Highland Beach and published author. Today, this man is finally getting the recognition he deserves.
We are committed to promoting a greater understanding and appreciation of the life and work of Frederick Douglass and his family. In addition, the museum seeks to identify, document, and preserve the social and cultural histories of Highland Beach and Venice Beach.
Through dedicated all-volunteer teams of the board of directors and museum docents, we strive to make these resources available for information and research. Click here to Contact Us.
This summer community on the bay was founded in 1893 by Charles Remond Douglass, the youngest son of Frederick Douglass.
Its rich history is recalled by long-time residents. To see these videotaped "Porch Stories" and to learn more about the founding of Highland Beach and Venice Beach, Click Here.
The collection includes items from Frederick Douglass' estate, the Douglass family who enjoyed summers on the bay, and from families in Highland Beach and Venice Beach. See the Collection.
current
initiatives
The FDMCC is currently videotaping a series of stories of life at "the Beach." Taped on the porches of the museum or the resident's home, these recollections from long-time citizens offer a unique view of two very special communities, Highland Beach and Venice Beach.
At this time the museum is closed for public tours due to COVID-19.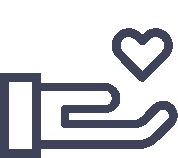 "We have to do with the past only as we can make it useful to the present and the future."